Welcome to the
Electric Car Owners Club™

Electric Car Society™
Since 1982
DIDIK EV's | Electric Car Owners Club Main Menu | CitiCar History | Driving an EV | CitiCar Parts List | EV CD-ROM
How Build an Electric Car | History of Electric Vehicles | Citicar Catalog | CitiCar Wiring Diagrams | Realistic view of Electric Cars and Q&A | ComutaCar Catalog SEE BELOW FOR OTHER INTERESTING LINKS
Press control D now to bookmark this site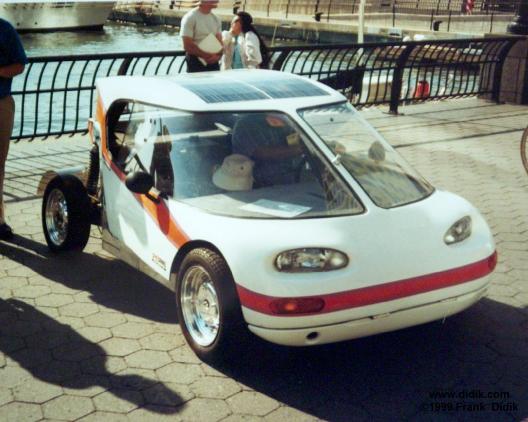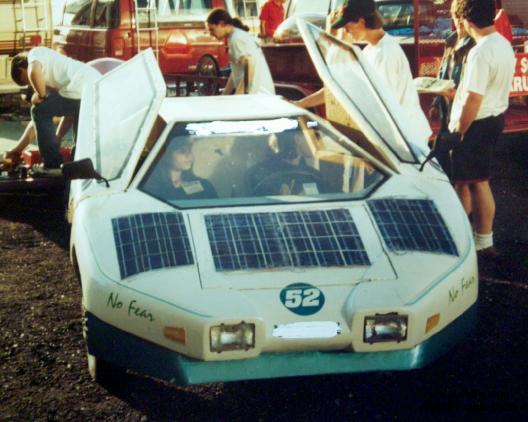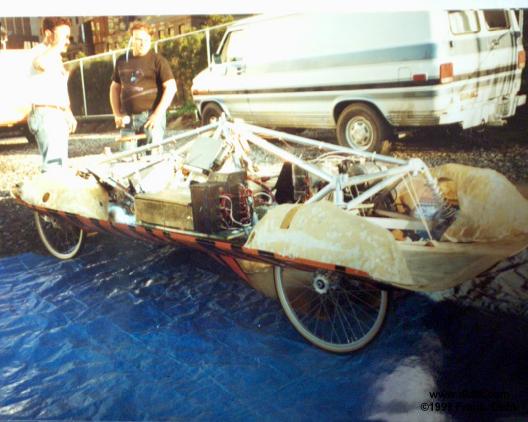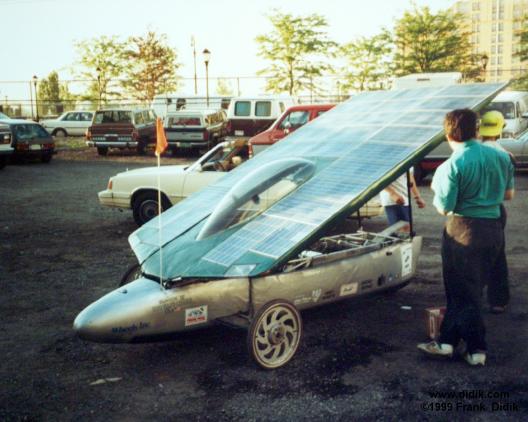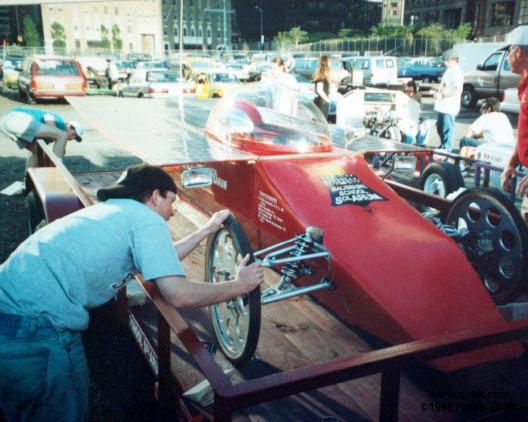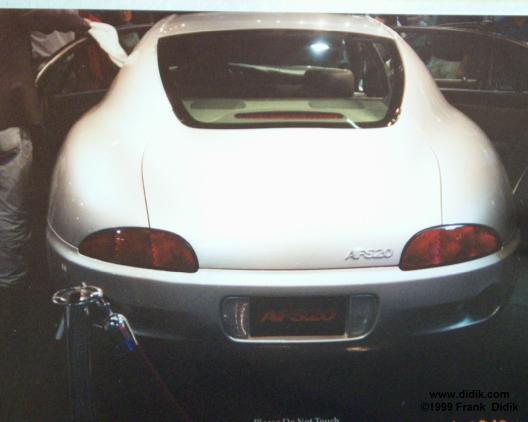 The Electric Car Owners Club was started in 1982 by Frank Didik as an informal association of electric car owners and enthusiasts. At that time, interest in electric cars developed during the second gasoline crises in 1977, had died out, and it was very difficult for electric car owners to obtain information on maintaining and improving their electric cars. The club acted as a focal point for electric car owners. By 1986, over 900 electric vehicle owners world wide had joined the group. Most owners had either CitiCars, ComutaCars, Elcars (from Italy) or various conversions such as VW Beatles, Renault R5's, Renault Dalphine's, Bradly GT2's and even van conversions such as the Electric Jet Van. There was never a fee to join, though many members contributed their time and money to send out a newsletter and operate the BBS system. What distinguished Electric Car Owners Club™ members from so many other groups today, is that almost every member not only discussed electric cars, but also owned and drove electric cars on a regular basis.

The Electric Car Owners Club™ also maintained an extensive library and photo collection of various electric cars world wide. Sadly, some of the archives were destroyed in a fire in 1992. Nevertheless, much of the remaining archives (over 20,000 pages of records) are being scanned and edited and is expected to be published on CD-ROM in mid 2002. This database/archive should be of great interest to all electric car owners and enthusiasts.

The Electric Car Owners Club™ is also known as the Electric Car Society™. Today, the world wide web, with its many excellent electric vehicle related discussion groups and mailing lists, has very adequately covered the area that the Electric Car Owners Club™ had set out to do. We have been encourage all members to get on the web and join these groups. Over the next few months, a number of additional files will be placed on the WWW. Some of the files to be included are original CitiCar catalogs, repair, information, sources of parts and various databases. Electric car owners, enthusiasts and builders will probably find the upcoming CD-ROM of use.

Electric Vehicle Licenes Plates: We are presently working with various motor vehicle offices throughout the USA and Canada to develope a new line of licese plates for electric vehicles. Above is a preliminary sample of the plate that is expected to be issued by the State of New York which we are sponsoring. When the plates are availalbe, you will be able to order it directly from this site.

Electric Car Owners Club™ electric vehicle links

Critical and accurate assessment of electric vehicles Covers questions and answers regarding electric vehicles, including conversion, are they safe, are the practical, are they good for the environment and are they less expensive to run then gasoline powered vehicles. Who Killed the electric car? The answer is simple. No one. If anything, one can perhaps argue that the electric car tried to kill itself! The answers become more apparent when you read the technical issues regarding electric vehicles. The fact is that the electric car is alive and getting better. For the conspiracy theory types, it is interesting to note that in the turn of the last century, there were people who claimed that the electric conglomerates were trying to prevent gasoline cars from becoming popular! No one is holding back this technology.

The Horseless Age First Car Magazine in the USA. Contains details on every early car. Fascinating.


To be placed on our mailing list or to receive information on CD-Roms, obtain a press kit please click here: Electric Vehicle Registration Page

email: ev1 at didik.com
Please note: in an effort to control spam, when you send an email, please include the phrase "electric car club" in the heading and also give a three to five word explanation what the email is about Thank you.
This site is updated from time to time. Bookmark for future reference.
Press CTRL D , to bookmark this site
www.ElectricCarOwnersClub.com / www.ElectricCarSociety.com
Copyright © 1989-2007 Frank Didik. All Rights Reserved. Designated trademarks and
brands are the property of their respective owners. Use of this Web site constitutes
acceptance of the Didik User Agreement and Privacy Policy.
Copyright © 1989-2007 Didik Inc. All Rights Reserved. Designated trademarks and
brands are the property of their respective owners. Use of this Web site constitutes
acceptance of the Didik User Agreement and Privacy Policy.
electric car, sports car, racing car, electric racing car, didikmobile, nikola tesla, tessla, tesslla, nikolie tesla, abc, nbc, rca, cobra, cbs, usa, england, germany, japan, china, eu, europe, horseless age, track roadster, tv, internet, how to build an electric car, conversion, converting, hpv, biofuel, quadracycle, bicycle, human power, wind power solar power. solar powered, human powered. Fast, range, long range, distance, speed, batteries, nmh, lithium, super car, supercar, auto connection, wire, cable distance,
1898 Eaton
1898 - 1903 Eisenach
1898-1900 Madelvic
1898-1900 Patin
1898-1902 G.E.C.
1898-1902 Kuhlstein
1898-1903 Jenatzy
1898-1907 Opperman
1899 - 1900 Elecctra
1899 - 1900 Elgin
1899 - 1901 ? Dore
1899-1900 Helvetia
1899-1900 Hub
1899-1900 Kliemt
1899-1900 Schuckert
1899-1901 Averly
1899-1901 Kruse
1899-1901 New England
1899-1901 Scott
1899-1901 U.S. Electric
1899-1902 American Electric
1899-1902 Joel
1899-1902 Munson
1899-1902 Eastman
1899-1903 Maxwerke
1899-1905 Hautier
1899-1906 B.G.S.
1899-1906 Creanche
1899-1906 Henschel
1899-1910 Scheele
1899-1919 Woods
1900 Pfluger
1900 - 1909 Electromotion
1900-1901 Hart
1900-1901 Remington
1900-1901 Strong & Rodgers
1900-1902 California
1900-1902 Solignac
1900-1906 Cardinet
1900-1924 National
1901 Gramme
1901-1902 Bachelle
1901-1902 Thompson
1901-1903 AJAX
1901-1903 Crowdus
1901-1903 Demissine
1901-1904 General Electric
1901-1905 City & Suburban
1901-1906 Buffalo Automobile Company
1901-1912 Phipps-Grinnell
1901-1920 Electromobile
1902 Lefert
1902-1903 Accumulator Industries
1902-1905 Champrobert
1902-1906 Chenhall
1902-1920 Tribelhorn
1902-1934 N.A.G.
1903-1904 Pritchett & Gold
1903-1904 Starr
1903-1905 Ivanhoe
1903-1905 V.E.
1903-1906 Ausonia
1903-1907 Pope-Waverly
1903-1908 Hagen
1903-1908 Regina
1903-1916 Borland
1904 Berwick Auto Car Company
1904 Dinin
1904 Galileo
1904-1906 C.I.E.M.
1904-1908 Synnestvedt
1904-1910 Vedrine
1904-1917 Fritchie
1834 (yes 1834) Thomas Davenport
1838 Robert Davidson
1851 Charles B. Page
1852-1966 Studebaker
1874 Sir David Salomons
1881-1906 Jeantaud
1888 Fred Kimball
1890-1896 Morrison
1893 William Morrison
1894-1897 Immisch
1895 Volk
1895-1897 Morris & Salom
1895-1899 Bersey
1895-1899 Canadian Motor Syndicate
1896 to present Oldsmobile
1896-1902 Riker
1896-1906 Lohner
1897 Neale
1897 - 1898 Elieson
1897-1898 Barrows
1897-1900 E.M.P.
1897-1900 Headland
1897-1902 Lux
1897-1909 Krieger1905 Banker Juvenile Electric
1905 Dora
1905 Provincial
1905-1906 Alexandra
1905-1906 Parsons
1905-1906 Zeddeco
1905-1910 Silvertown
1905-1928 Rauch & Lang1906 Dynamobile
1906 Hercules
1906-1908 Cloumobil
1906-1908 Lansden
1906-1910 Siemens-Schuckert
1906-1912 Auto-Mixte
1906-1912 Babcock Electric Carriage Co
1906-1913 Stella
907 American Juvenile Electric
1907-1909 G.E.M.
1907-1913 B.E.F.
1907-1915 Bailey
1907-1938 Detroit Electric
1908 V.A.T.E.
1908-1909 Byrider
1908-1914 Waverly
1909-1914 Ideal
1909-1916 Broc
1909-1918 Thrige
1910-1912 Kimball
1910-1913 Grinnell
1910-1918 Ohio
1910-1923 Geha
1911-1919 Hupp-Yeats
1911-1935 Galt
1912-1913 Church-Field
1912-1913 Fischer
1912-1914 Argo
1912-1915 Flanders
1913-1914 Tiffany
1913-1956 David
1914 GMUR
1914-1918 Columbia
1914-1922 Owen Magnetic
1914-1922 Milburn
1915 Menominee
1915 Storms
1915-1916 Chicago Electric
1915-1917 Beardsley Electric Co
1916 Belmont Electric Auto Company
1920 A.A.A.
1920 - 1924 Electricar
1920 - 1928 Elite-Diamant
1920-1924 S.B.
1921 Automatic
1921 Via
1921-1922 Kaha
1921-1925 Stigler
1922 Chelsea
1922 Omnobil
1922-1924 Alfi
1922-1924 Elektric
1922-1925 Voltor
1924 - 1929 ? D.E.W.
1924-1928 Red Bug
1926-1927 A.E.M.
1928 Parville
1935-1936 Wilson
1936-1939 Bleichert
1937 Auto-Lux
1940-1941 Chapeaux
1941 Revelli
1941 S.A.T.A.M.
1941 - 1943 Electrolette
1941 - 1947 Faure
1941-1942 LeDauphin
1941-1944 Stela
1941-1944 Story
1941-1946 C.G.E.
1942 Internationale
1943 A.F.A.
1943 - 1946 Electro-Renard
1944-1946 C.M.V.
1945 - 1946 Electrociclo
1947-1951 Tama
1948-1949 Paris-Rhone
1950-1960 Fuldamobil
1952 Prince
1952-1957 B.M.A. Hazelcar
1955 Electronic La Saetta
1957 Arbel
1959-1960 Nu-Klea Starlite
1961 - 1976? Electra King
1962-1966 Peel
1964 - 1966 ? Electric Shopper
1965 Marketour
1965 Mobilette
1965 - 1969 ? Electro Master
1969 Enfield
1969 - 1976 (?) EFP - Electric Fuel Propulsion
1970 Autoette
1972 - 1976 Electrosport
1974-1976 Vangaurd CitCar
1977 Braun Elec
1977 - 1979 EVA - Electric Vehicle Associates
1978 EAC
1978 Sears, Roebuck and Company
1978 - 1979 Transformer 1
1978-1987 Comuta-Car and Comuta-Van
1980 Electro-Sport
1985-Present Didik